17th March, 2022: Student Counselling, Mentoring & Career Guidance Cell Programme
The invited Resource persons, namely: Lichan Humstoe, Founder & CEO, Éte Coffee; Sashi Wapang Lanu (IRS) Additional Commissioner, General GST, Dimapur and Ayieno Kechü, Media Officer to CM, Nagaland, were to orient the outgoing 6th Semester students (BA & BCom) on certain future career prospects & avenues. The panellists from both government & private sectors shared meaningful insights on Entrepreneurship, Civil Services (UPSC/NPSC), Mass Communication & Media Production, working in MNCs such as Google, YouTube etc. The talk was followed by a Q&A session with the 293 students who attended the programme.
---
8th March, 2022: Career Expo Organised by Confederation of India (CII) with Young Indians in collaboration with Student Counselling, Mentoring & Career Guidance Cell, KCK
A total of 12 partner institutes from different disciplines & professions participated at the Career Expo. The primary objective of the Expo was to provide the students with the right orientation concerning their career prospects and to make them identify their interests across various disciplines & careers. About 348 students registered & participated in the Expo.
The partner institutes were:
a) GNI (Hyderabad)
b) ABBS (Bangalore)
c) Pinnacle Skills
d) Core Institute
e) Eduversity
f) Pioneer
g) ESB
h) Magdalene Coaching Institute
i) Pioneers
j) Achiever's Academy
k) TEI
l) Imperial Coaching Institute
m) EduCentre
---
March 2022: Flywayy Institute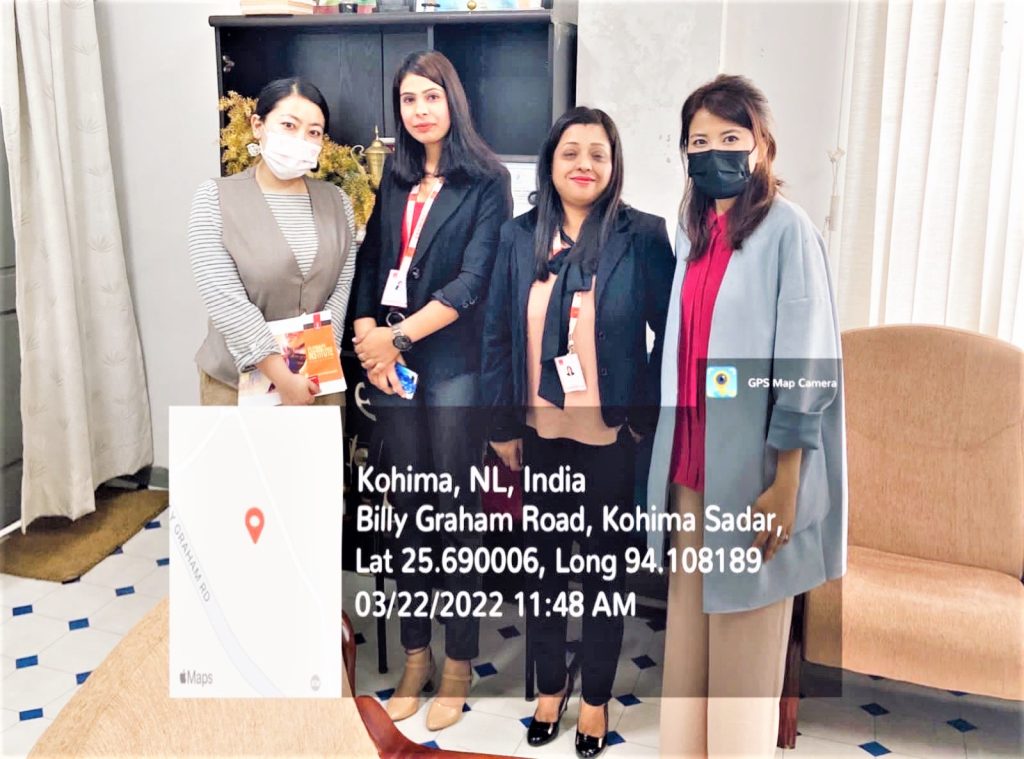 A Gauhati-based institute that provides training to aspiring candidates seeking employment in the aviation industry like cabin crew, air ground-staff etc. 16 students from Kohima College volunteered to be counselled by the institute on the aforementioned career path.